A Closer Look at the Guinness PRO14 Tournament
The PRO14, also called the Guinness PRO14 due to sponsorship reasons, is a yearly rugby union tournament that involves teams from Ireland, Italy, Wales, Scotland, and South Africa. This is one of three major leagues in Europe, alongside the French Top 14 and the English Premiership. In the following article, you will find out all that you need to know about this fantastic Rugby Union tournament.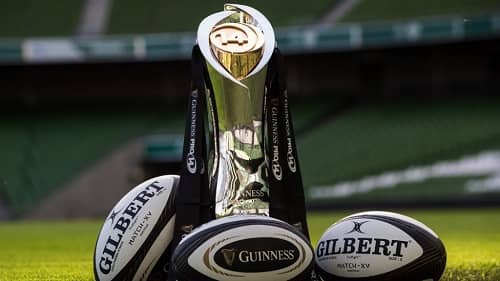 Participating Teams in the 2020/2021 Tournament
There are just the twelve teams competing in the current tournament due to the pandemic, meaning that there is a bit of a change to the original format. We will explain more about that below, as now we are going to look at the participating teams.
The teams in Conference A are:
Leinster (Ireland)
Ulster (Ireland)
Ospreys (Wales)
Glasgow Warriors (Scotland)
Dragons (Wales)
Zebre (Italy)
The teams in Conference B are:
Munster (Ireland)
Connacht (Ireland)
Cardiff Blues (Wales)
Scarlets (Wales)
Edinburgh (Scotland)
Benetton (Italy)
This tournament is really entertaining to watch and rugby fans from across the world will enjoy the rugby that is on show. However, you can make things even more entertaining yourself by placing bets on the action. Rugby betting in Ireland is really popular, and this will not come as too much of a surprise when you find out just how much success the Irish teams have had in this competition.
Leinster have managed to win this tournament 7 times and have finished second 5 times, while Munster have lifted the trophy 3 times and have come second 4 times. The other two Irish teams, Ulster and Connacht, have won the trophy once. This means that from the 18 editions of this tournament, an Irish team has won the trophy 12 times. A team from Wales have won it 6 times (Ospreys 4 wins and Scarlets 2 wins), while a Scottish team has won it once (Glasgow Warriors).
So, if you want to place a bet on the winner of this tournament, it would be wise to put your hard-earned money on a team from Ireland, preferably Leinster or Munster. However, before you go ahead and start betting, you should definitely check out our PRO14 odds page, as this is where you will be able to find all of the best odds for this fantastic competition. Odds are very important when it comes to betting. After all, you work hard for your money, so why would you settle for poor odds?
Tournament Format
As of the 2017/18 season, the competition takes place from September to May, with the teams divided into two separate conferences. Each conference is made up of two Irish teams, two Welsh teams, and one team from South Africa, Scotland, and Italy, meaning each conference has seven teams. The teams are placed in the conferences based on how they performed the previous year.
Each team plays all the other teams in their conference twice, once at home and once away, and every team from the opposite conference once, either at home or away. Furthermore, each team plays two additional derby matches against sides from their same nation, but in the other conference. When all these matches have been played, the top three teams from both conferences qualify for the play-offs, with the conference winners getting a bye straight to the semi-finals, where they will both play at home.
The second and third placed sides will play in the quarterfinals, with the second-place team playing the team that comes third in the other conference. The top three teams from each conference will gain automatic qualification to the Champions Cup, while the two fourth place sides will battle against each other for the remaining spot.
As we mentioned earlier, due to the Covid-19 pandemic, the 2020/21 PRO14 has a bit of a different structure to it. Instead of 14 teams, there are just 12 as the two teams from South Africa could not compete this season. Therefore, each conference will have six teams this time around, with two teams from Ireland, two from Wales, and one from Scotland and Italy. Also, due to a delayed start, the regular season will be made up of 16 rounds instead of 21.
Teams are awarded four points for winning and two points for drawing, while there are additional bonus points for scoring four tries in a game or only losing a match by seven points.
Some Interesting Statistics
Below we are going to look at some interesting stats from the PRO14. You should pay attention to these as they can be quite helpful when you are placing different rugby bets.
Players with the most tries: Tommy Bowe with 65 tries - 47 for Ulster and 18 for the Ospreys
Player with the most points: Dan Biggar with 1,585 points for the Ospreys
Most appearances in the competition: John Muldoon with 232 appearances for Connacht
Most successful kicks: Dan Parks with 397 kicks - Cardiff Blues, Glasgow, and Connacht
Most tries in one season: Tim Visser with 14 for Edinburgh in 2010/11
Most points in one season: Felipe Contepomi with 276 for Leinster in 2005/06
Most appearances in one season: Finlay Bealham with 24 for Connacht in 2015/16
Most successful kicks in one season: Neil Jenkins with 99 kicks for Celtic Warriors