India Versus India: A Look at Stats from Previous Matches
After creating history in the Land Down Under, India are now ready to play England in a Test series consisting of four matches. This series is already a bit of history as it is the first international series in India since the Covid-19 pandemic broke out. This is the first time that England are playing in India since they were drubbed 4-0 there back in 2016/17.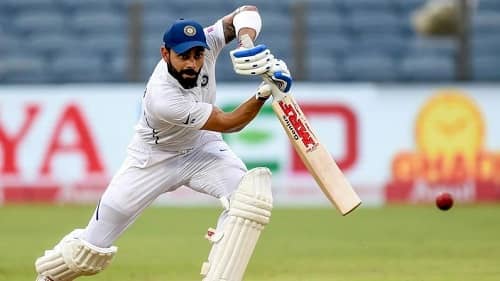 Betting on Cricket
Not only do both English and Indian cricket fans love to watch cricket, but they also love to do a spot of online betting on cricket as well. When you are betting on cricket, or any sport at all for that matter, there is one thing that you need to make sure of and that is that you are making use of the best odds. When you are spending your hard-earned money, why would you not make sure that you get the best bang for your buck. You can find all the best odds on our cricket odds page, so make sure to give it a look.
Below you can find some fascinating stats from previous matches between the two sides, and if you are going to bet on the matches then we highly recommend that you take a look at these figures because they can help to improve your chances of winning. Who does not want to improve their odds of winning a bet?
Head-to-Head Record
Over the course of cricketing history, England and India have played 122 Tests against each other. England have managed to win 47 of them, while India have picked up 26 wins. This means that there has been 49 draws between them.
However, having said this, India have shown dominance at home, picking up 19 wins from the 60 Tests played in India. England, on the other hand, have picked up just the 13 Test wins in India. From 2010 until 2020, India have only lost one Test series at home, and that a 2-1 series defeat to England in 2012/13. India came up against an inspired Alastair Cook, who 562 runs, including 3 centuries. Since then, India have managed to win 12 series in a row, winning 27 out of 34 tests - 5 of those were drawn, meaning they lost just the one.
England have managed to win just four Test series, with two or more matches, in India. Since 2012/13, England have played six Tests in India and they have not won a single one.
Runs, Runs, and More Runs
When it comes to active cricketers, Virat Kohli has scored the most runs against England. In 19 games, he has scored 1,570 runs with an average of 49.06. However, Joe Root has done even better against India; in the 16 matches that he has played against India, he has scored 1,421 runs with an average of 56.84.
If you love to bet on cricket, we recommend that you think about betting on Root and Kohli to be the leading run scorer for their respective teams. If you bet on such outcomes, there is a very good chance that you will walk away with a bit of extra money in your pocket.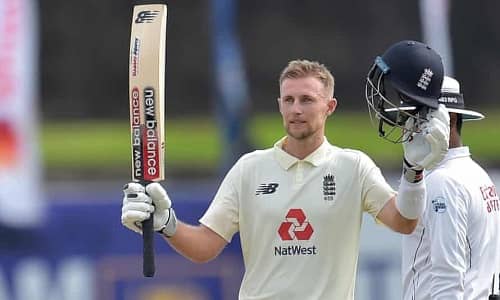 Leading Wicket Takers
When it comes to bowling, Ishant Sharma and Ravi Ashwin are the active bowlers that that had the most success against English batsmen. Both players have picked up 56 wickets against England during their international career. For England, the leading wicket-taker against India is James Anderson. Over his career, he has collected 110 Indian wickets and has an average of 25.98.
Venues and Fixture Schedules
The first Test is scheduled to start on the 5th of February in Chennai, while the second Test will also be in Chennai and will start on the 13th of February. The third and fourth Tests will be played at Ahmedabad on the 24th of February and the 4th of March. Usually, the four Tests would be played in four separate venues across the country, so that Indian fans all over could revel in the fascinating cricket on offer. However, this time around, due to the Covid-19 situation, the four matches will be played at just two venues to lower the risk of picking up the virus.
Our Player to Watch
If there is one batsman, other than Root, that the Indian bowlers need to be wary of it is Ben Stokes. He is a different batsman to the one that played in India in 2016 and will definitely give the bowlers something to think about. Against India, Stokes has hit 545 runs with an average of 42.74. Stokes did not tour Sri Lanka recently as he was given time to rest and mourn the death of his father in December, so we are looking forward to seeing if he recovers his fantastic form from the last couple of years. If he finds his true form, we will have plenty of entertainment, that is for sure.