How to Pick an Online Casino App
There is a great deal of online casinos nowadays that offer apps for a wide range of mobile devices. Online casino apps can be found in abundance but not all of them are compatible with your smartphone or tablet. The convenience of these apps is that they allow you to play casino games anywhere you are as long as you are connected to the Internet. In addition, there are also apps for social casino gaming so you can combine your favorite social media website with your preferred casino game. Moreover, the big players in social casino apps usually win generous prizes by playing online roulette and other casino titles. Regardless of whether you like social or online casino apps, their convenience is the most attractive feature and fun, secure and fair gaming is guaranteed.
However, before you start with mobile gaming, you need to pick an online casino app that would work flawlessly on your device. Most apps nowadays are generally compatible with Android smartphones and tablets as well as iPhones and iPads. Operators usually offer links to Android casino apps and players need to follow them to get access to the app. iOS users, on the other hand, can download these apps from Apple's App Store. The download process is quite simple: you click on the app to download and install it on your device following the provided step by step instructions. Afterwards, you register an account and you can start playing in a matter of seconds.
It should also be noted that there are web-based online casino apps that don't require any download. The trend nowadays is more towards these apps that use HTML5 technology and have a mobile responsive design. To get access to them, simply enter the casino name on the Chrome or Safari browser and you will be taken to the gaming destination.
One thing is to know how to pick the app compatible with your device, another thing is to know how to find the best and most secure one. For this you must do your homework and check the reliability, trustworthiness and reputation of the casino app operator. In particular, you need to check whether the operator adheres to the highest industry standards for gambling such as its license, security, track record, reputation, customer support, software, games and bonuses.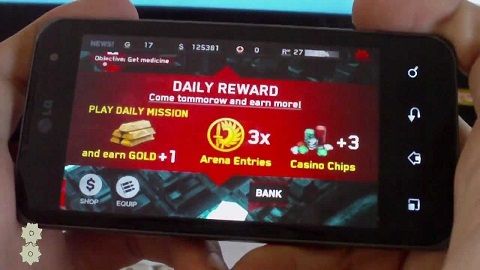 Namely, a reliable operator that provides online casino apps is the one that has a well established reputation and name in the casino world. It is also the one that is backed by a reputable gaming company with an excellent track record. A good operator is also the one that has a valid license to offer online casino games and services via its app and that uses the best security measures to protect its players and conduct money transactions. Furthermore, the best casino operator also offers fair and audited games and software, generous bonuses with easy-to-meet wagering requirements and has a responsive and helpful customer support service.
In conclusion, always make sure that your preferred online casino app is fully compatible with and functional on your mobile device. In addition, always check the casino operator is reliable, in accordance with gambling compliance, friendly and secure. The choice of apps is huge, so take the necessary steps to find a reliable operator and stay protected.